Restore and rejuvenate with a liquid facelift
The liquid facelift treatment offers full facial rejuvenation without having a surgical procedure. A combination of dermal fillers work to add volume, remove wrinkles, and restore your youthful skin in a non-invasive procedure.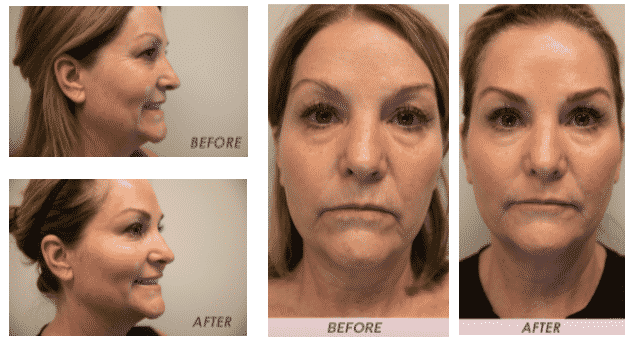 The liquid facelift includes:
-3 Syringes of Voluma
-1 Syringe of Volllure
-1 Syringe of Volbella.
This facelift works to replace lost volume and lift your skin back up! Each treatment is customized to the individual with our providers offering great care and detail to the uniqueness of each patient and their needs.
Call 720-650-4660 for special pricing and more information
Benefits of a Liquid Facelift
Opposed to getting a surgical facelift, the liquid facelift offers similar results without having to get surgery.
There is little to no recovery time after a liquid facelift, offering you immediate results with maybe just a little redness and swelling.
See renewed, firmer, and more plump skin with minimized fine lines and wrinkles when you receive a liquid facelift.
Frequently asked questions