BioTE Hormone Replacement Therapy: Denver
Unbalanced hormones can happen naturally during the course of aging, slip out of balance due to chronic conditions or become imbalanced in response to poor diet and exercise. BioTE® BHRT pellet therapy corrects this imbalance and each treatment lasts 3-4 months for women and 4-5 months for men.
Advanced Aesthetics for Women and Men
BOTOX® and DAXXIFY® treatments do more than just reverse lines and wrinkles, they can also treat excessive underarm moisture, raise dropping brows or reduce smoker's lines. JUVÉDERM® and REVANCE® are hyaluronic acid dermal fillers used to provide up to 2 years of correction for moderate to severe facial wrinkles and folds, such as nasolabial folds (lines from the nose to the corners of the mouth). Sculptra treatments help build back collagen and elastin to correct age related volume loss in the face and body.
Providing wellness and aesthetic services in Denver (Cherry Creek). Our highly certified and friendly professionals can improve your health and appearance.
BioTe bioidentical pellet therapy
BioTE BHRT hormone pellet therapy can alleviate the myriad of issues that can arise from hormone imbalance.
BOtox, filler AND INJECTABLES
Restore a younger look with professional Botox, Daxxify, Kybella, Juvederm, Sculptra and Revance treatments.
Remodel your face and body and discover a younger looking you with RF skin treatment.
Talk to one of our board-certified providers about treatment options to treat sexual dysfunction for women or erectile dysfunction in men.
Discover cutting edge advances in healthcare utilizing mesenchymal stem cell exosomes for healthy aging
Medically supervised Concierge Medical Weight Loss options available to help you safely and effectively achieve your goals.
Book your appointment today!
The results were amazing. I have been receiving botox for years and this experience by far has been the best experience I have ever had. You sure know how to make a woman look and feel 10 years younger!!!!
I've been going to Cunningham Clinic for years, they are amazing. I went in today to have blood drawn for the Biote program. They took my blood and for the first time ever it didn't hurt!!! I highly recommend them. They are very knowledgeable and gentle. I'm so happy with all of their services!"
BHRT and Botox client, Denver
Consummate professionals who care about their clients. I have worked with them on BioTE and it has made a big difference in my energy level, and my M.D. was also impressed with what we accomplished with the combination of the pellet and the supplements at a time when I also had other health issues.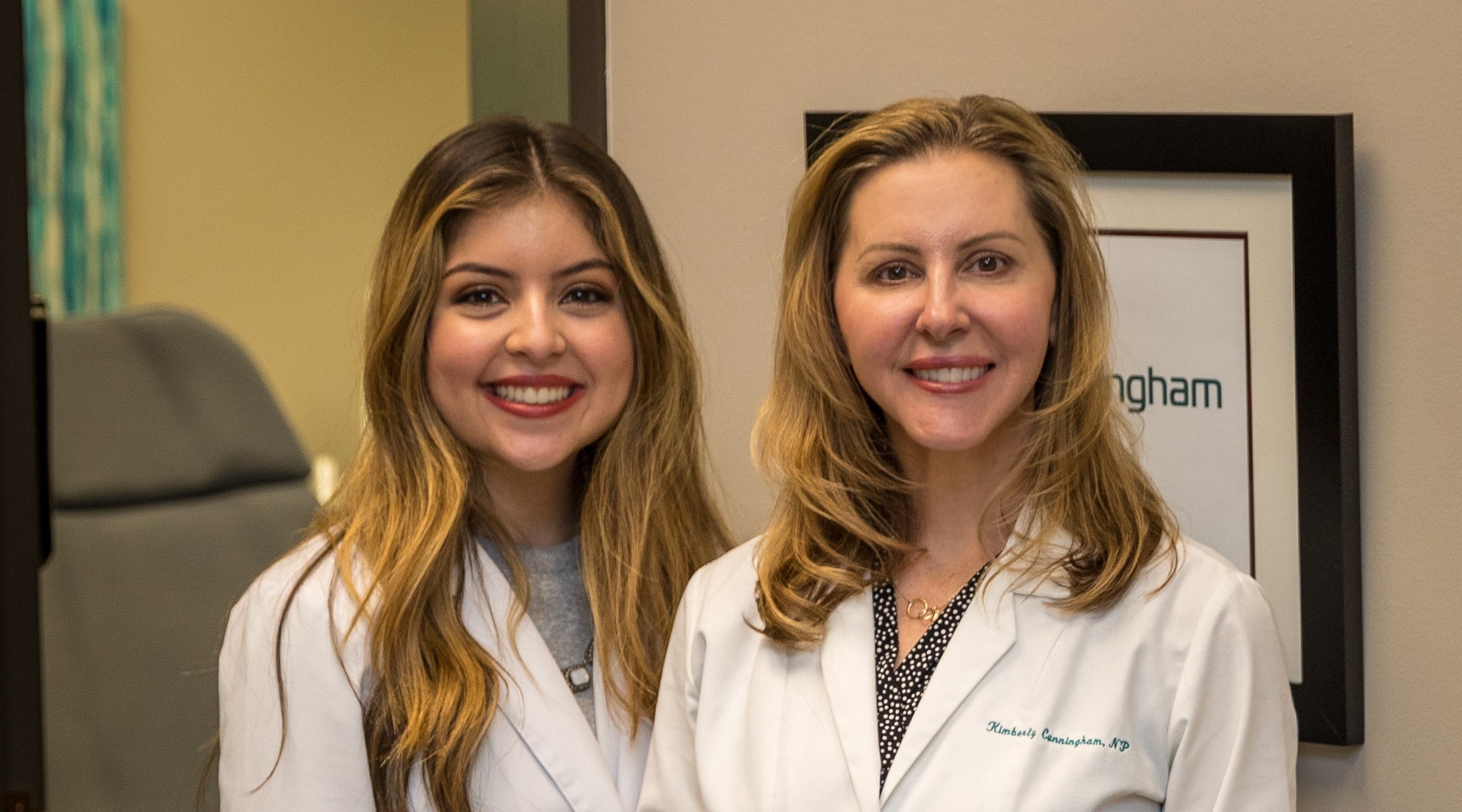 Cunningham Clinic treats men and women in a professional, friendly manner. Contact us by phone, or make an appointment to learn more.
Our team of medical professionals are fully trained and certified.